Links to my friends & other websites that I use – if you want to be listed here, just drop me an email Mail Kaz
My Brand New Shiny Femdom Site:
Follow me on Twitter:
www.twitter.com/kazbxx
Daily Sport Interview With Krystal Niles and Kaz B:
Richard James Interviews Kaz B For Buzzfeed
John James Interviews Kaz for Inside The Porn
The Guardian Newspaper – Kaz Talks Phone Sex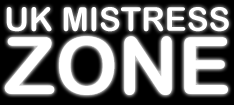 Kaz on CastingCallPro:
http://www.castingcallpro.com/uk/view.php
My Member's site:
http://kazbxxx.modelcentro.com/home
On FaceBook:
www.facebook.com/KarenLouise.info
Animal Rescue Site:
PETA:
http://www.peta.org/
My Femdom Information site:
Kaz on Adult dvdtalk:
http://forum.adultdvdtalk.com/uk-porn-star-kaz-b-is-on-babe-watch
Adultwork – Uk webcam site:
The UK Mistress Directory:
Welcome to my links page guys and thanks for clicking on this page. Here you can find all my official sites and social networks and also many interviews I have done  with brands such as The Guardian News, Buzzfeed and The Daily Sport to name a few. You can also find links here such as Escort agencies and Mistress directories which are approved by myself. Please have a peruse at your leisure and don't forget to bookmark these pages for later.
If you are a webmaster looking for link or banner trades then do please fee free to get in touch if you have high quality back links to trade with me. You can also purchase banner space if you prefer for a one off fee for £50 for the year, or a space on my blog about a topic of your choice advertising your latest brand or product that you wish to promote. All products and brands will be promoted through my social networks, Facebook and Twitter. I look forward to your proposal. Thank you and speak to you soon. Kaz B